So you think you know how to print? Business Optimizer lists some of the considerations for printing like a pro – so you can get the best from your print job.
Printing is easy these days. We simply click the little Print icon and the printer whirrs to life in the background. But great printing is a bit like taking a great photo. In the hands of a master, with a few simple adjustments to the settings, using the printer is no longer a routine task – it's something capable of producing a work of art.
Download our exclusive Printing Tips e-Book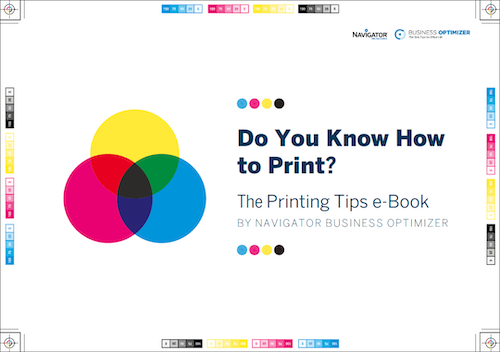 In this guide, we'll help you understand those small tweaks so you, too, can become a printing pro.
Further reading:
Why is printing on paper still relevant in today's digital world? Read how to increase customer engagement with paper.
And learn about the top ten printed collateral that can help you increase sales.
Not printing yourself? Read our guide on how to prepare your print job for the print shop.
Or, for more advice about how to choose the best paper for your print job, download our handy printing paper e-guide.
Read our examination of some of the myths that surround the paper and print so you can build the case internally for printed materials.
And join in the celebrations of International Print Day.