This year, instead of flashing the cash on expensive Valentine's Day gifts, why not spend a little time to create a truly memorable, meaningful and sustainable gift for your Valentine? These paper projects are just the ticket!
A bouquet of hearts
Who needs flowers shipped halfway across the world, when you can create a beautiful bouquet at home? Recycled paper, some red paint and some white-painted twigs are all you need to make an original and romantic posy for your Valentine. For full instructions, head to the House that Lars built.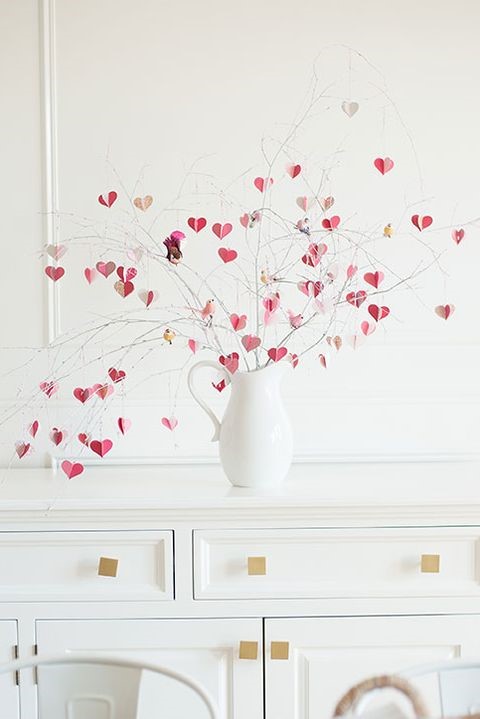 A garland with its heart in the right place
This paper garland in bright pastels, inspired by the colours of Swizzles Love Hearts candies, will bring bright cheer to any Valentine's celebration. Simply cut out hearts from coloured craft paper and add your own snappy but romantic messages. For the full make instructions, visit Tell Love and Party.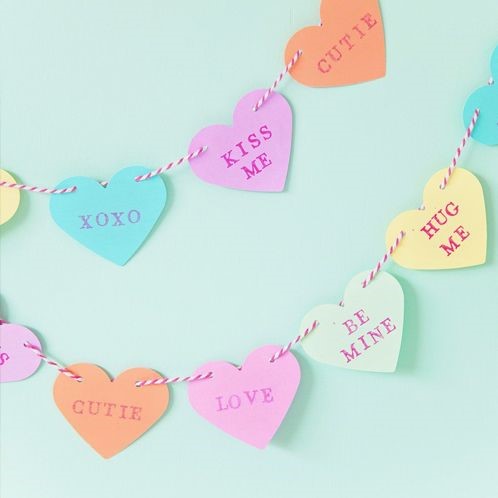 Rose-tinted spectacles
You will be seeing La Vie en Rose with these fun paper specs! A novel and fun Valentines gift conjured up by the crafty genuises at Lovely Indeed. All you need is some strong craft paper or cardboard and some pink or red cellophane wrap. Then you can decorate your glasses however you want – perhaps with some pink paper hearts or a little glitter… anything that fits your own Valentine's Day message. Perhaps our favourite: I only have eyes for you!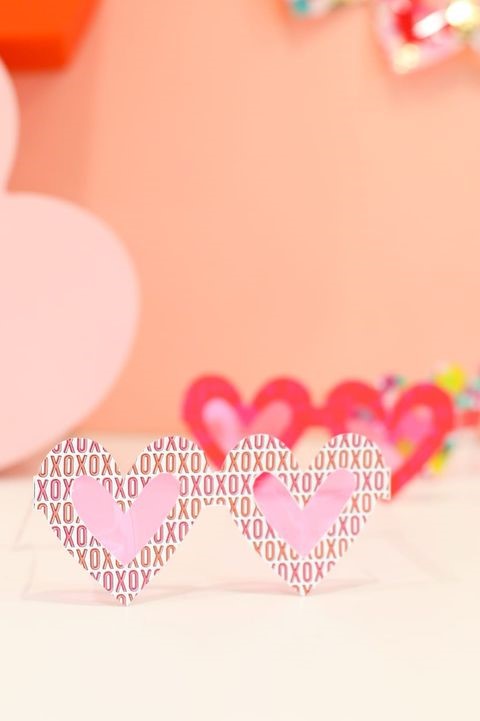 A charming way to deliver your message
You probably remember making these little paper craft squares in school… but why not resurrect the idea for Valentine's Day? It's a fun way to tell your other half you love them (or any other message you fancy delivering!). If you can't remember the folding techniques yourself, then head over to In the Playroom for a full explanation – and a free printable if you need some inspiration.