Social distancing has put the dampeners on many millions of celebrations and special events this year. How can parents create some birthday magic for their kids in the time of COVID-19? These creative solutions for celebrating your child's birthday during the pandemic could help!
#1. The picnic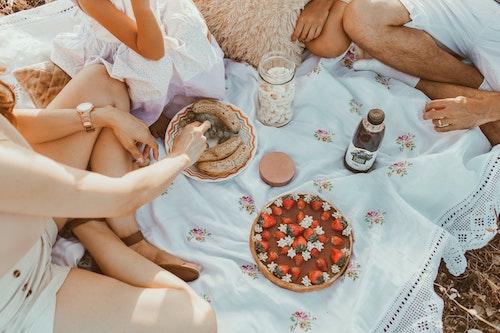 Unless you're unlucky enough to be in an area caught up in one of the severest lockdowns, most social distancing rules allow for gatherings outside. This makes a family and friends picnic at a local park the ideal solution for this year's birthday party.
Most party games can be adapted for socially distanced participation, you just need to think creatively. For example, musical statues are always a favorite and can easily be played at a distance!
#2. The special starry message
Local party organizers are having a tough time through the pandemic and many have come up with creative ways to keep working through lockdown – such as specially recorded birthday messages from your child's favorite Disney princess or superhero! If your child has a favorite star, this is definitely one way to make it a birthday they'll never forget!
#3. The drive-in cinema party
With events organizers and venues all having to diversify and adapt their business models to keep their businesses running through the pandemic, drive-in movies have been popping up all over the place! These events are the perfect way to do something a bit special together while still maintaining social distancing rules.
#4. The virtual party
Meanwhile, Business Insider reports that some parents are spending as much as $300 or more to host elaborate virtual parties hosted by musicians, Princess Elsa from Disney lookalikes, or favorite superhero characters.  Even if you can't stretch to a professional entertainer, getting the kids together in a virtual chat for an hour with some planned activities and plenty of jokes is a great way to make the day special.
#5 Make your decorations.
What if you start the party even before there's a party?! Get the kids together, and start making paper party decorations. Find free, easy printables online and let the imagination flow. From DIY tissue paper garlands to homemade party hats, the most important thing is: Let the party and have some fun!
Here's some inspiration pre-COVID 19.
#6. The camp at home party
If you are suffering from tight restrictions about mixing households, then a family campout in the garden could be the solution. It's something a little different – add in some birthday bunting, a bonfire, some toast and smores, and some sparklers and you've got a low-key but very special birthday your kid will love!
#7. Build a den party
If lockdown restrictions and the weather are against you, why not create a campsite inside instead?  Grab your most birthday-ish bedsheets, garlands, and bunting and create a den worthy of a king or queen.  You can still enjoy the smores and indoor sparklers (away from the tent!) and stay up late for a midnight feast telling spooky birthday-themed ghost stories!