Simple papercraft is fun and rewarding. It's also a great way to pass the time with bored kids. And because all you need is a piece of paper, once you have learned the technique you have a little bit of magic with you wherever you go.
Paper airplanes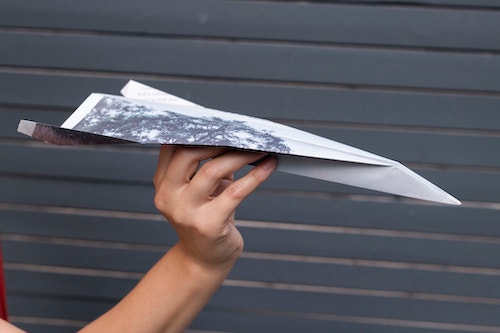 Paper airplanes are the archetypal paper folding project. They require just one piece of paper, are easy to make, and once you've found your favorite design, you can return to it again and again. They're guaranteed to bring a smile to anyone's face!
Summer is the perfect type to experiment and try out different designs outside. This way, you aren't going to be digging them out from behind the sofa for the next few weeks.
For a great overview of some of the most popular designs, check out the New York Times guide here.
Folded paper boats
Paper boats are the perfect summer paper craft activity. It's so rewarding to see your handiwork floating merrily in your paddling pool (they should last for ten minutes or so before becoming waterlogged and then you get to make some more!).
Or take your boats to your local stream: Poohsticks is a fun game to play at any age. You can upgrade your usual Poohsticks game by taking along the colorful paper boats you've made from single sheets of colored paper and racing them instead.
For instructions, check out the one little project blog here.
Folded paper cocktail umbrellas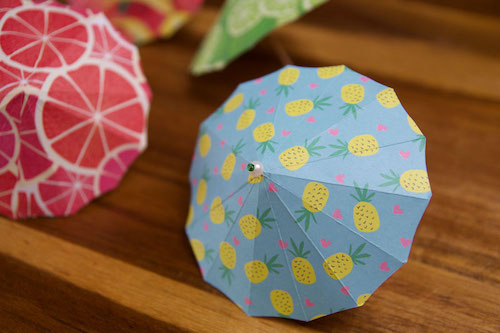 Whether your crafters are going to be drinking cocktails or mocktails, this is a fun and simple activity to try together before the party gets started.
You'll need some strong paper in pretty patterns and colors as well as some glue, some cocktail sticks, and some beads. With some careful cutting and folding, you can make some seriously stylish drinks accessories for your summer beverages.
For instructions, check out the Lost Tiki Lounge blog here.
Make your own paper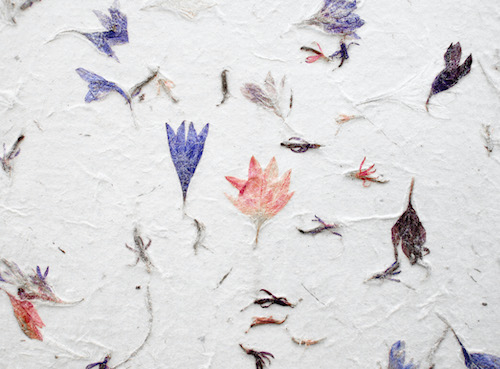 Papermaking is an incredibly rewarding activity once you've mastered the skill. Handcrafted paper is perfect for using for greeting cards, labels and wrapping paper – really anything for a special occasion.
Papermaking can be quite a messy activity, however, especially while you're experimenting and mastering the craft! This makes the summer months an ideal time to give a try for the first time – you can take the activity outside and then you don't need to worry so much about how much mess you make!
Find instructions for making paper with dried flowers on the Prestige Flowers blog here.