Let's go back to school and work this fall in a sustainable fashion. Here's Business Optimizer's pick of the back-to-school products your family can choose this year – organized by age group.
For all ages a Premium paper
Taking handwriting notes during class or studying is an excellent technique for retaining and better understanding different subjects. But, let's face it, nothing more annoying than writing on thin paper that lets you see what's on the back. In fact, even without realizing it, it makes studying harder and less fun.
The choice of paper is therefore important to make studying more effective and less boring. We seem to write faster and with more pleasure to see the result. In the end, we are proud of the beautiful notes that we have taken and that everyone asks us to borrow!
When choosing paper, look for quality office paper, white, good weight, and opacity, and no annoying show-through. There are several options on the market, where Navigator paper stands out as the market leader. Just take a look at all the brand's offers and be sure to choose a top-notch quality and environmentally friendly paper!
Kindergarten pupils
The first day at school can be daunting… but being treated to a few items of brilliant going-to-school kit is a good way to build excitement for the big day. And these eco-friendly products are a great way to mark the occasion in a planet-friendly way.
Kids' brand Frugi offers a range of bright accessories, including some super-cute backpacks for toddlers that are made out of recycled plastic bottles. Bright, cheerful, and bursting with fun designs, you'd never guess their eco-credentials at first glance. However, the outer fabric is made from post-consumer recycled polyester (recycled plastic bottles) as is the inner lining! How clever is that? Plus, you can also purchase matching pencil cases that are also made from recycled plastic bottles!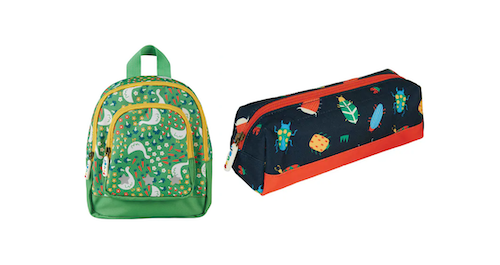 Likely, your child will be expected to bring in their own drinks bottle so they can stay hydrated through the day. We love the 350ml Bumble tough canteen from One Green Bottle. These bottles are tough and perfect for little ones. Made from a single wall of stainless steel the reusable bottles are free from harmful plastics and materials can be recycled at the end of life.
The tough canteens come with the classic sports cap as standard, but with a fun color-matched straw inside the bottle. Your little one can choose to can use with the straw or not. And – for another eco-friendly tip, if they choose not to use the straw in the bottle, it can be used as a reusable straw for other drinks.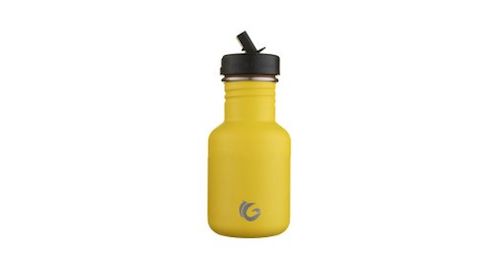 Elementary school pupils
By elementary school, your kids are probably expected to bring in some simple stationery.
For something a bit different, we love these paper pencils which are available on Etsy. They function like regular pencils, but they're not made from wood. They are actually made from lots of layers of recycled waste paper! The layers of recycled paper create beautiful paper rainbows when you sharpen them as the savings look like rainbows.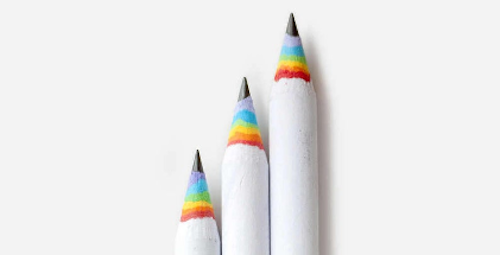 If your kids are taking in a packed lunch, it's a great idea to ditch the plastic wrap for their sandwiches and try these reusable beeswax or vegan eco-friendly, self-sealing and long-lasting food wraps instead. As well as being made with consciously sourced and natural materials, the pretty wraps are compostable and biodegradable at the end of their life.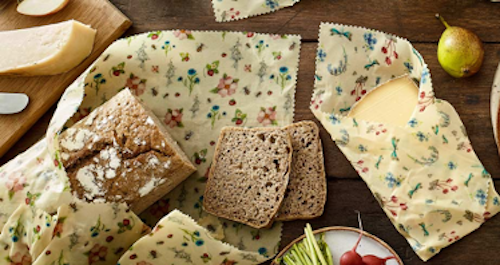 Middle school pupils
What's the perfect addition to the burgeoning collection of necessary stationery your child will be expected to provide as they move up to middle school? This bamboo pencil sharpener and bamboo maths set – all available from eco brand Onyx and Green – present the best option: simply ditch the plastic altogether!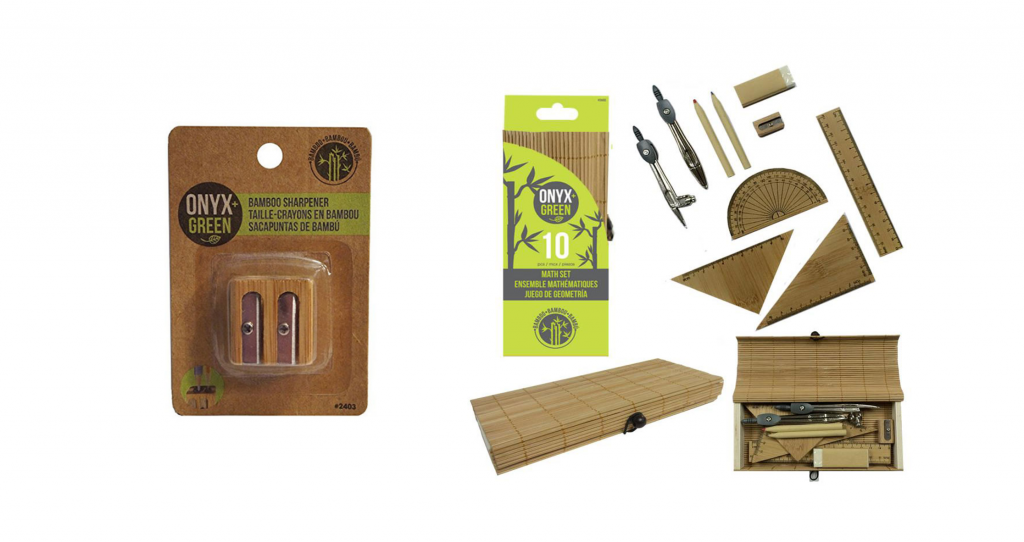 High school students
We know plastic waste is a real problem – and, when it comes to school supplies, pens present a tricky problem. If you can't switch to natural wood pencils for note-taking, these pens from Onyx and Green are a step in the right direction. The recycled plastic gel pens have a .7 mm tip and easy-flow hybrid oil-based black gel ink, and a body made from post-industrial recycled plastics. They are available online in a pack of ten from Kind Humans. Although the pens still create a problem when it comes to disposal, they do help to extend the usefulness of this problematic material supply chain.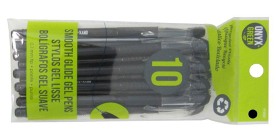 Alternatively, refillable pens are a worthy investment. Traditional brands, like Papermate and Parker pens, offer refillable biros. Or you could just opt for a fountain pen. For standard pens, opt for an ink cartridge converter that allows you to refill the plastic cartridge. Or ditch the plastic altogether and go for a piston fill pen – the classic Lamy 2000 is one to keep – just make sure you don't lose it!
Finally, how about a sustainable way in which to carry your lunch money into school? There's even room for your ID and bus pass in this Carnaby wallet. Not only does sustainable brand Roka use recycled plastic bottles to make their bags and accessories, it is also diligent in seeking low energy production methods and sustainable practices.
Ready to make some more changes?
Find out about how the EU has banned single-use plastics.
Find out how you can ditch the plastic for paper.
Discover the latest trends in sustainable food packaging.
Or consider the carbon footprint of paper from sustainable forests