Business Optimizer picks some of our favourite hand-lettering artists that are creating beautiful fonts and lettering. If you love calligraphy or like to see originality and artistry in lettering, these are the artists to follow.
Font is a communicative artform. It creates a great deal of meaning beyond the words it forms. That's why it's a huge part of branding for big companies – and for individuals and influencers on social media. Perhaps that's why there has been a resurgence of interest in hand-written lettering and calligraphy in recent years.
You can follow these inspirational hand-lettering artists on social media to see their latest work.
#1. Ruth Rowland
Ruth is a British artist whose work has featured on many publishing projects. You can find examples on her own website as well as charting new works and illustrations on Instagram.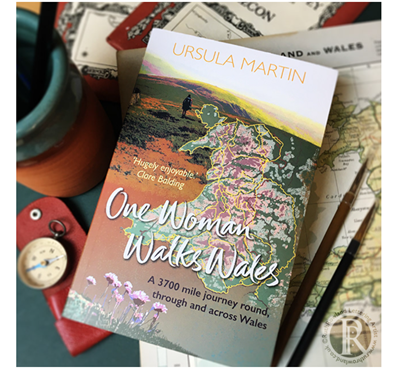 #2. Mary Kate McDevitt
Vermont-based Mary Kate McDevitt's work has been used by some impressive brands. As well as creating beautiful and distinctive work, she has written a book to help other would-be illustrators develop their style. Purchase Illustration Workshop here. You can keep up with all her news by signing up for her newsletter on her website, or by following her on Instagram.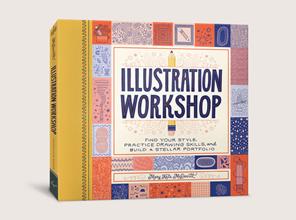 #3. The Luminor Sign Co
We love this London-based studio that specialises in hand-lettering and calligraphy. It was founded by brilliant lettering artist Ged Palmer, whose work has featured on many storefronts as well as being commissioned by The Folio Society. Although the website is currently being updated, you can follow Ged's work on Instagram.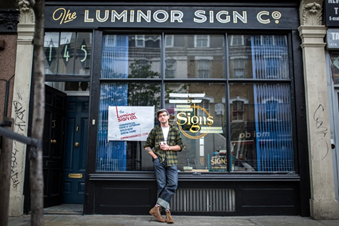 #4. Linzie Hunter
The cheerful, sometimes whimsical, often colour-saturated work of Linzie Hunter has featured on books, stationary and advertising campaigns around the world. The Scottish author, illustrator and hand lettering artist is now based in Peckham, South London. You can be regularly inspired by her work by signing up for her newsletter on her website or by checking out her work on Instagram.
#5. Lauri Johnston
Texas artist Lauri Johnston creates wonderful and thought-provoking work with her characteristic hand-drawn lettering. We could browse her website for hours – and if you love her work, you can also buy prints and stickers there too. Find out more about Lauri's work on her website and follow her on Instagram.