These papercraft activities are simple to make and guaranteed to raise a smile this Halloween… and maybe even a ghoulish scream or two!
Knock, Knock! Who's there? Boo! Boo who? Don't cry … it's just my Halloween costume!
Get into the Halloween spirit with crafty these DIY Halloween projects!
The most traditional DIY Halloween decoration of them all is, of course, the Jack O'Lantern.  But after you've carved your pumpkins, why not try some of these fab DIY Halloween papercraft projects?  They're scarily simple and ghoulishly good!
#1. Printable Halloween masks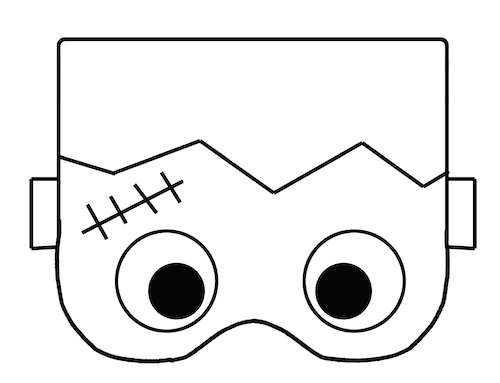 Get the kids coloring their own face masks this year. You save on plastic and do your bit for the environment, while also keeping them amused with an oh-so-simple craft activity. 
There are plenty of templates to be found on the Internet – we like these ones – then just download, print and color! 
As well as being the starting point for their DIY Halloween costume, these masks also make great wall decorations!
#2. Scary window silhouettes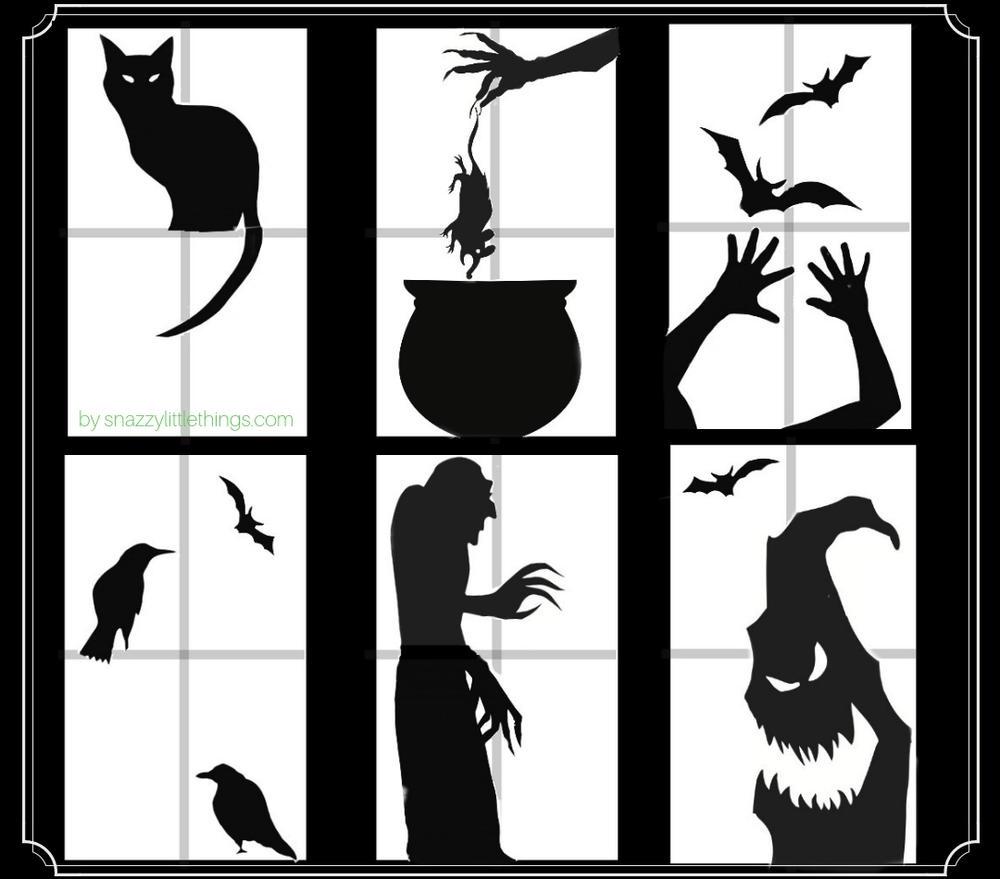 Don't waste money and environmental resources on vinyl window stickers when it is cheap and easy to make your own spooky window decorations!  Size up some black sugar paper to your windows, but out a spooky silhouette, stick up with blu-tack and line with colored tissue paper. Hey, presto! Some of the spookiest windows on the block!  If you aren't feeling creative, you can purchase templates online.
#3. Origami bats to hang inside!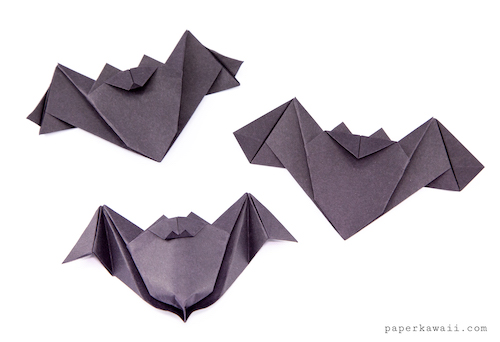 Decorate your house or your front porch with some paper bats suspended from the ceiling. It's easy to fold some black craft paper to create these spooky decorations. Full instructions here.
#4. Paper spider webs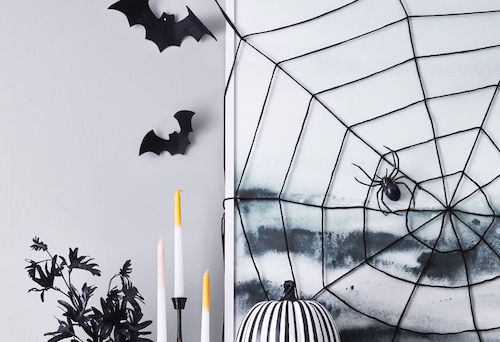 You'll need more black sugar paper or craft paper for this simple make.  Cut and fold your own spooky spiders' web to adorn your walls and add a little Halloween fun to your hallway or living spaces.  Full instructions can be found online.
So, what are you waiting for? Grab your scissors and your paper and get crafting!
Knock Knock! Who's there? Hans. Hans who? Hans off my candy!